UNDERWEAR
The classic no frills, no logo underwear is inspired by garments developed for the Swedish Army in the 70s. Choose from the four classic Ron Dorff styles: y-front briefs, boxer briefs, boxer shorts and long johns. Also choose between classic premium cotton and organic cotton. All our styles are made of premium cotton and contain elastane to ensure a perfect fit after washing. For the underwear aficionado there's the 7-4-7 Kit: seven underwear pieces for the seven days of the week. And there's also the ideal discovery kit: the weekend kit with a set of three pieces of underwear. The entire collection is made near Porto in Portugal.
SWIMWEAR
The Ron Dorff swimwear collection gathers five iconic styles that fit perfectly whether worn at the beach or by the pool: swim briefs, swim trunks, swim shorts, marathon swim shorts and urban swim shorts. All styles are made in quick-drying, high-tech fabrics (UV protection, chlorine protection…) with mesh lining for guaranteed comfort. The swim shorts and marathon swim shorts are made in recycled polyester.
All our styles are made in our atelier in Europe.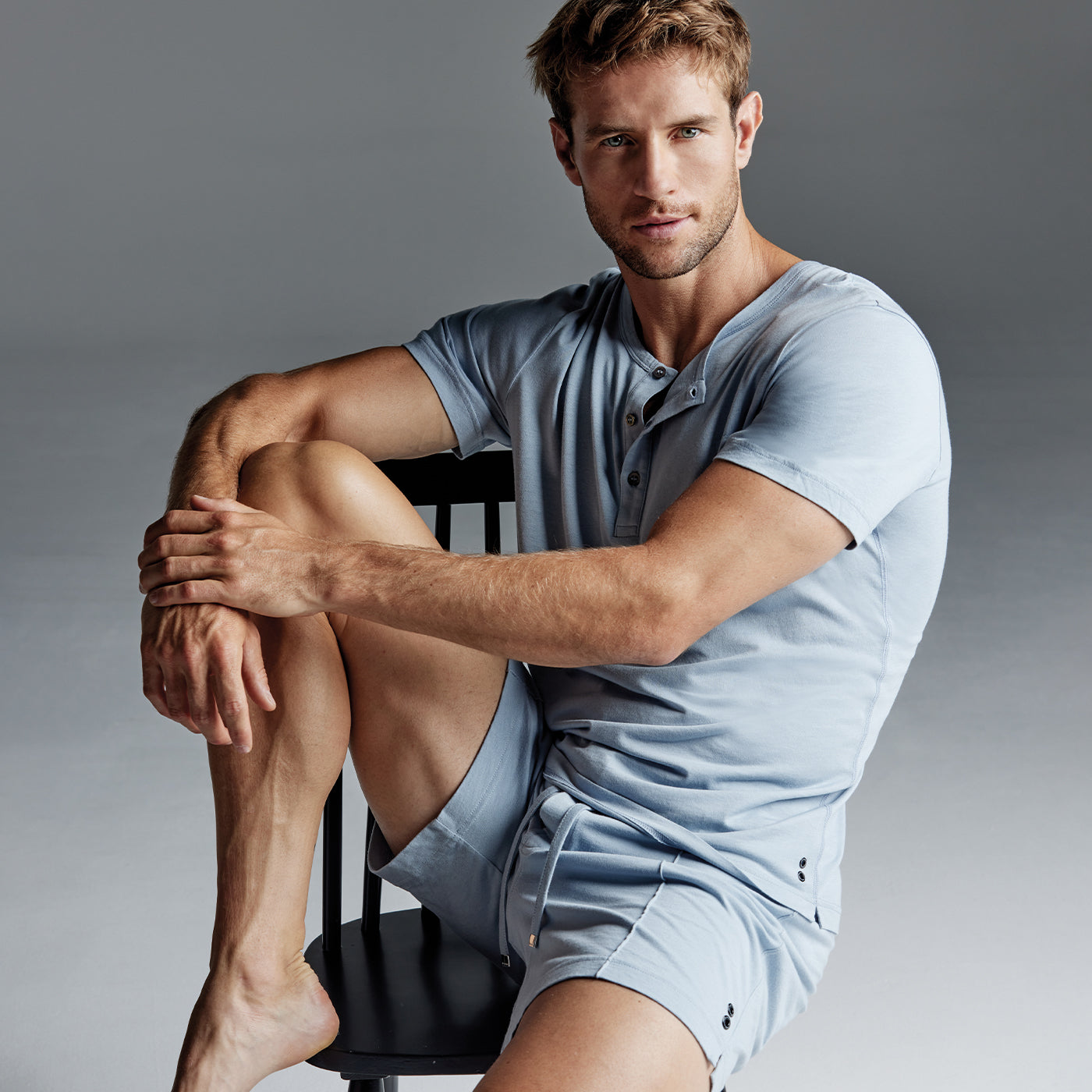 HOMEWEAR
The loungewear collection is perfect for Sunday brunch at home, reading in front of the fireplace or for that 10-hour long-haul flight. Increasingly, it is also what many choose to wear for those Zoom calls when working from home - simple, casual chic. Inspired by sportswear classics of the past and upgraded in new, luxurious fabrics including 100% pure sports cashmere and original cotton-modal, cotton-cashmere and cotton-wool blends.
CLOTHING
Ron Dorff re-imagines iconic sportswear staples of the past. The result is perfect pieces with an athletic heritage that perform flawlessly whether worn at the gym, at home or at work. The collection is made in innovative, luxurious fabrics such as organic cotton jersey, organic and recycled cotton terry, resulting in a chic, comfortable sportswear offer.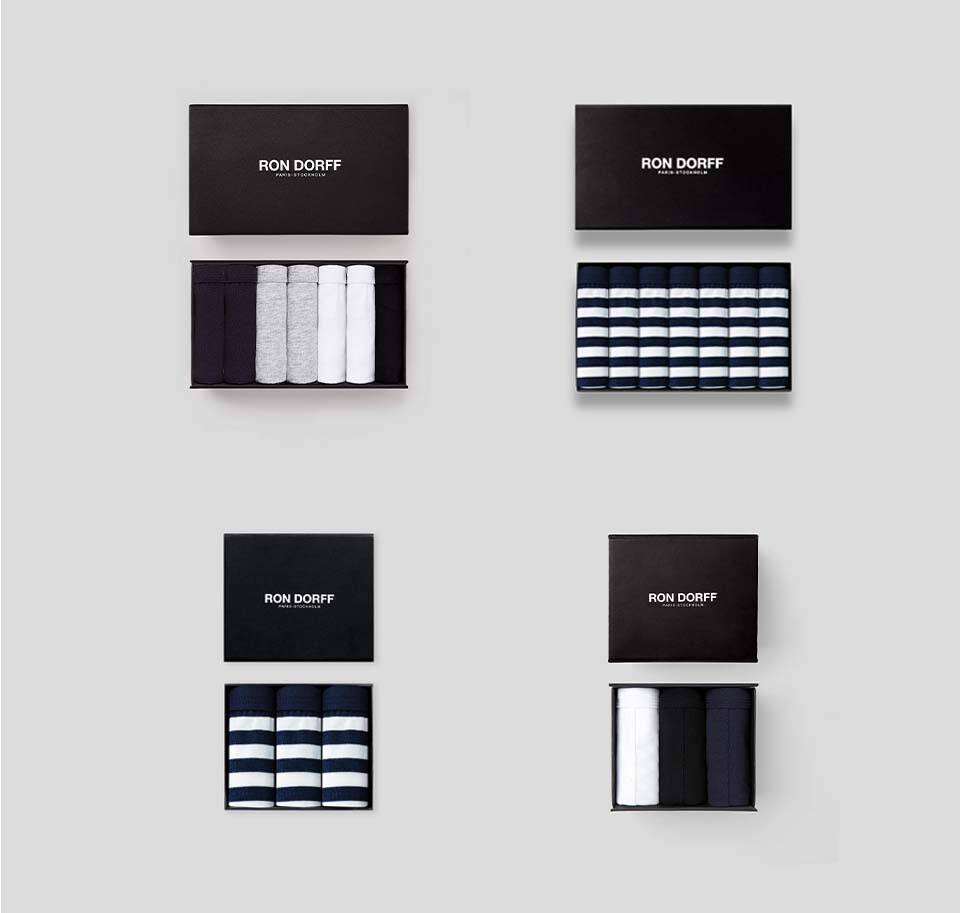 RD KITS
We believe that once you have found your perfect T-shirt, tank top or underwear, you want to easily order it again at any given time. The various RD Kits we have developed allow you to order your favourite items in the form of a week kit (7 pieces) or weekend kit (3 pieces). Choose between our timeless colours - white, navy, black and heather grey - and why not also try out some of our seasonal colours. One thing is sure, the cut and sizing doesn't change from one season to another. The only thing that changes is the mix of colours. What you put in the kit is entirely up to you.